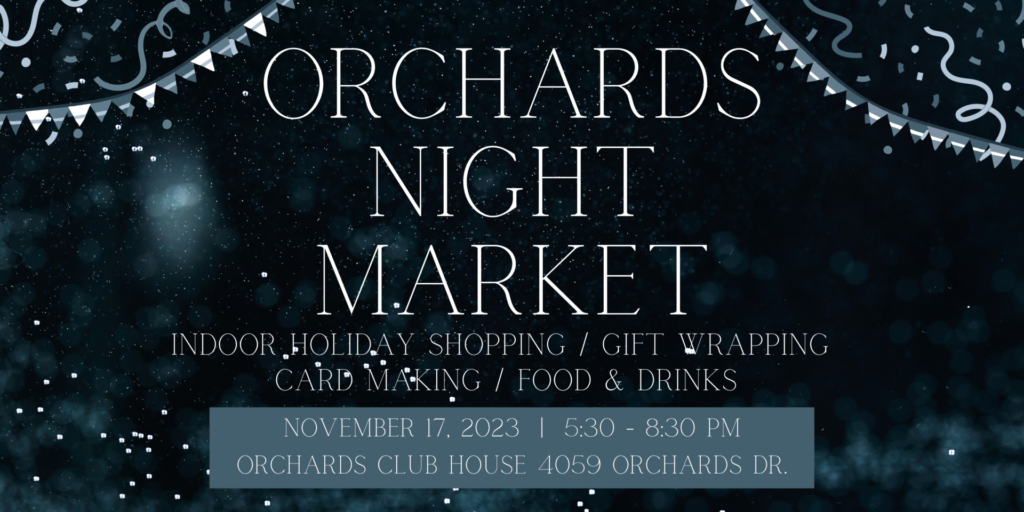 It's that time again! We are pleased to announce that our Winter Market is back and we are excited to host this evening market to support local businesses. Get your holiday shopping done, and enjoy a lovely evening of winter festivities.
We encourage everyone to bring a donation for the Edmonton Food Bank. Check out the most needed items HERE. Check out our list of our vendors below and don't forget to follow us on Facebook and Instagram: @orchardsra for vendor and entertainment updates.
When: Friday, November 17, 2023
Where: 4059 Orchards Drive SW, Edmonton, AB
Time: 5:30 – 8:30 PM
Who: Amazing local vendors selling home-made, home-baked, and home-grown goods.
Why: Because shopping local, and supporting small businesses helps our local economy thrive!
We are still accepting vendor applications! If you are interested in our market, please fill out the VENDOR APPLICATION and email it to market@orchardsra.ca
2023 Night Market Vendors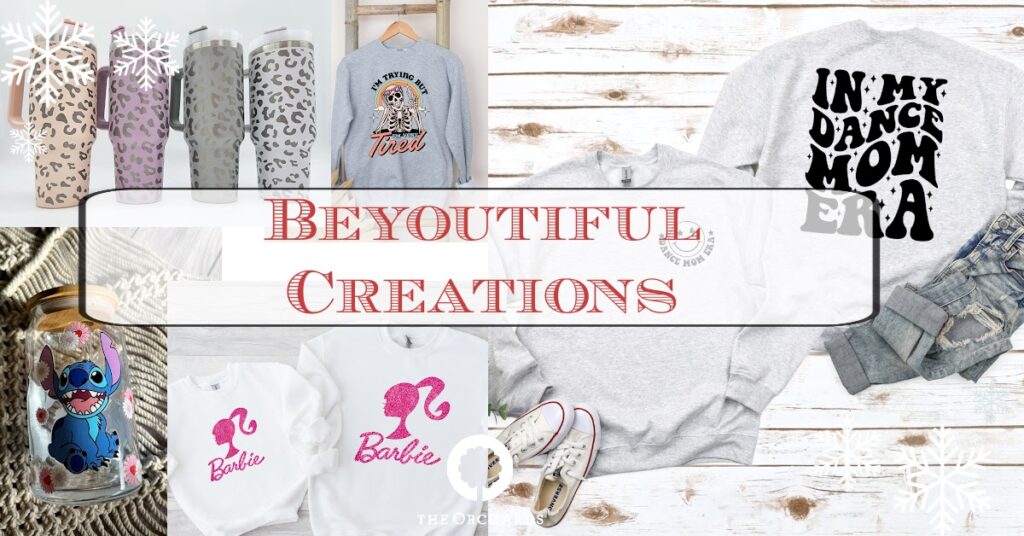 Beyoutiful creations is a mama run small local business out of Edmonton, Alberta and has been in the works since 2019 selling wine glasses and apparel to Klee boutique! My creations are made up of my own designs AND your very own! This is a place where you can beYOU!
Cozy Creations produces unique handmade gifts and items for people and pets, often using repurposed materials to create unique and useful products.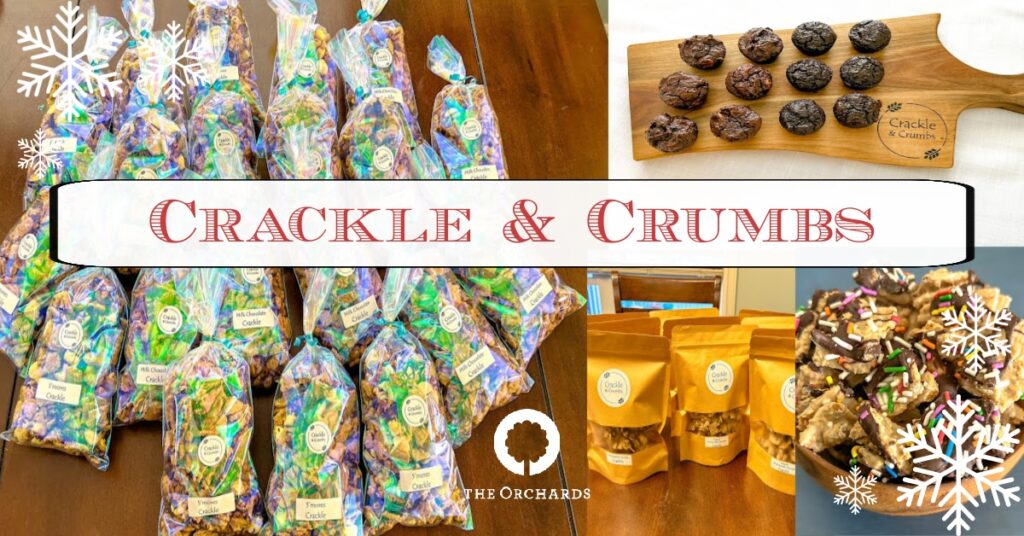 Crackle is a sweet treat made from cereal and chocolate. I also make homemade focaccia and cinnamon buns.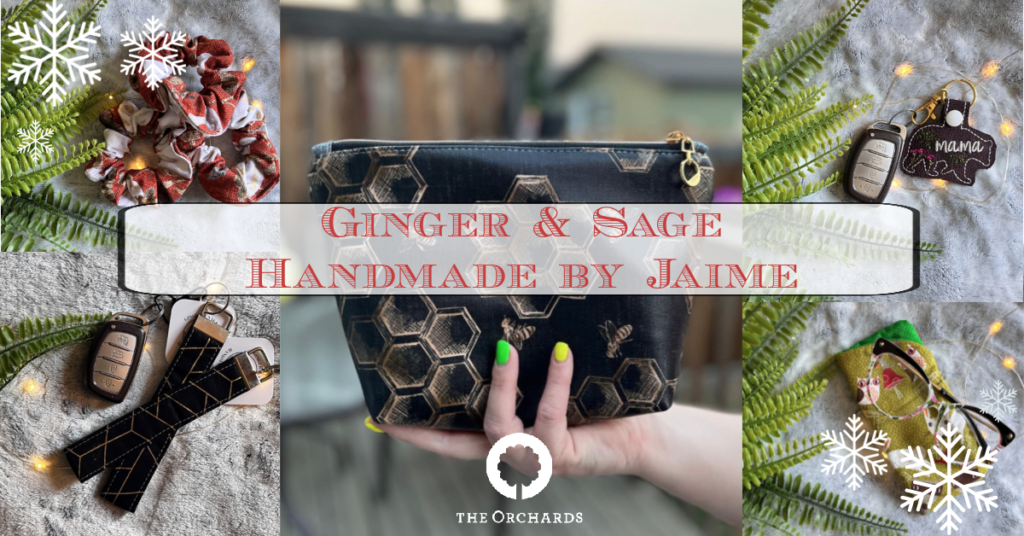 I started sewing when I was a small child. I source my fabric from all over Canada and try to use up each and every scrap. What I can't use I donate to textile recycling. I love making unique and fun items that can be used seasonally or all year round!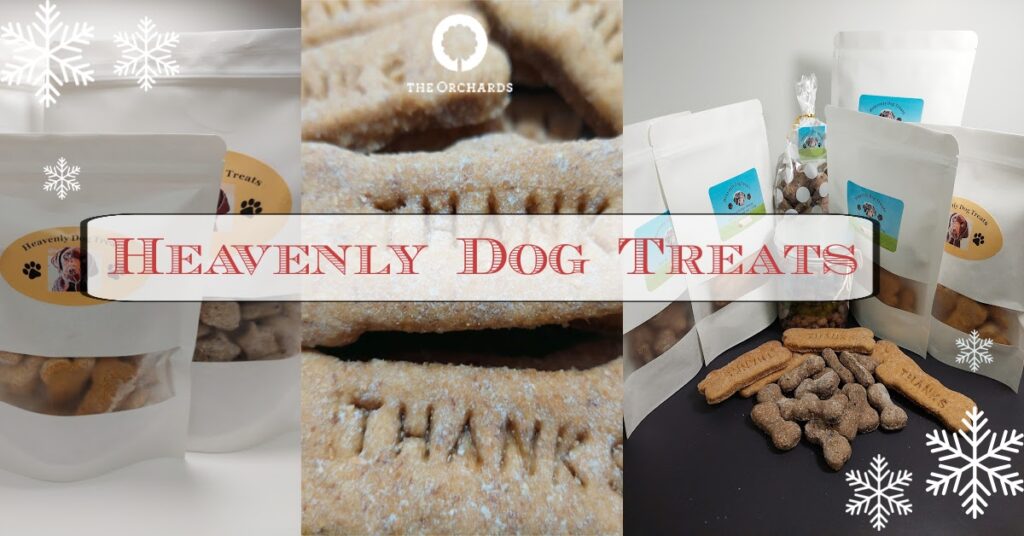 All of our treats are handmade with love, using the freshest organic ingredients and without any preservatives. They are available in a variety of sizes and flavours.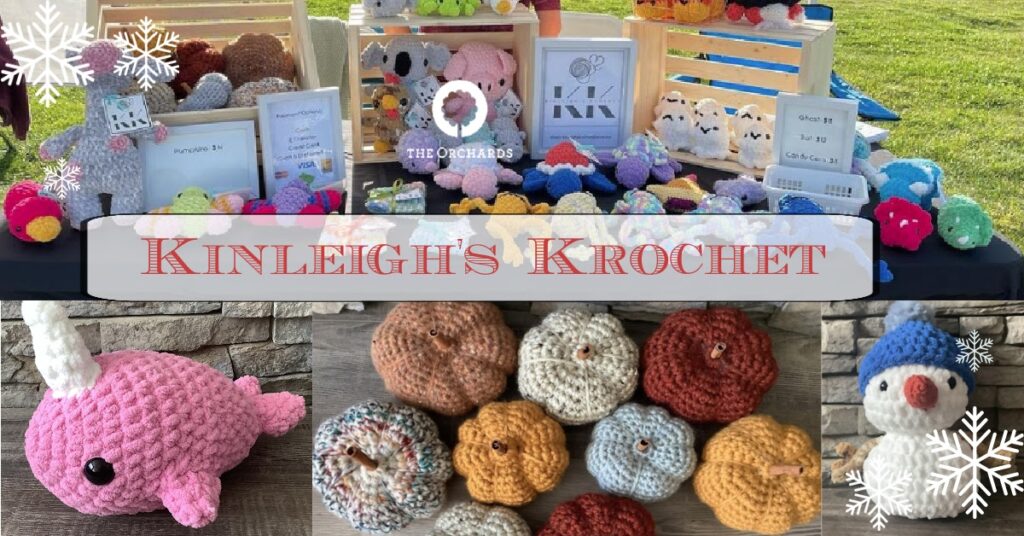 Handmade crocheted items made with creativity and love.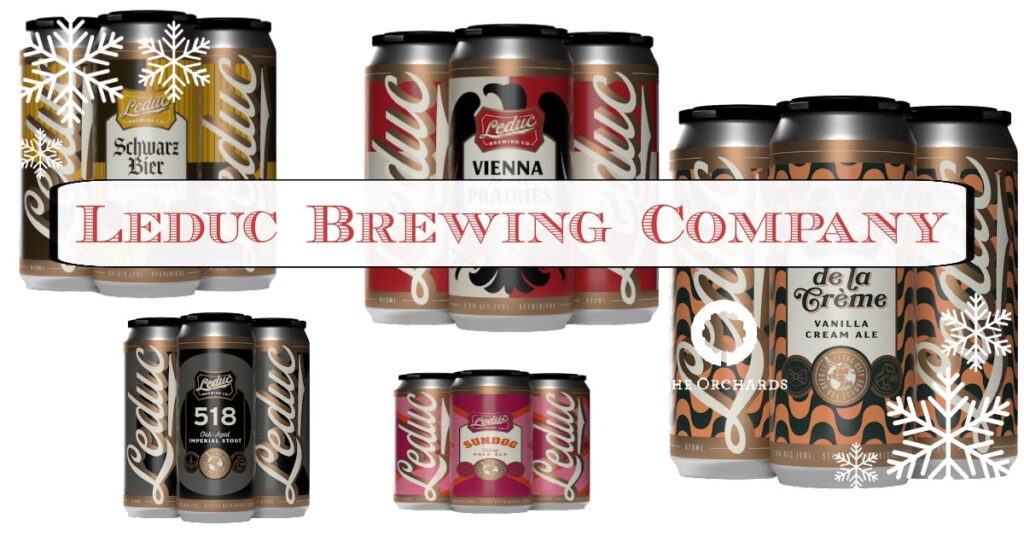 We are the locally owned craft brewery in Leduc, and because we care about it so much, we even give our brews local names inspired by Leduc and Alberta! We are passionate about making premium, distinctive beers, so we create flavors for every palate. At the market, you can buy some of our delicious, unique beers, our personalized merchandise, and meet our outstanding staff.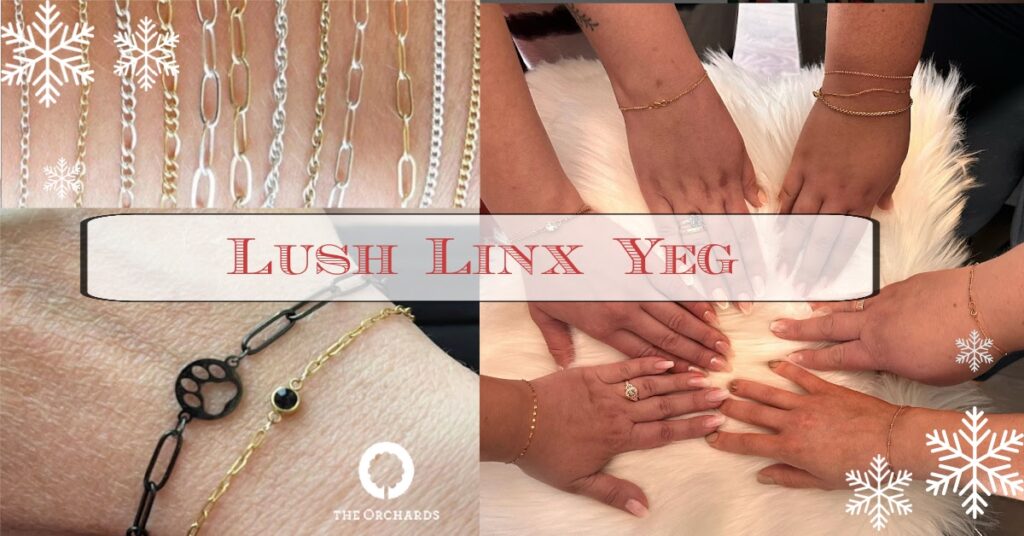 Permanent jewelry is custom fit, custom chosen chain, connectors, and charms that are welded on with a quick weld. Also available, we have options to create a removable custom piece. Our product offers affordability with a warranty for a full year.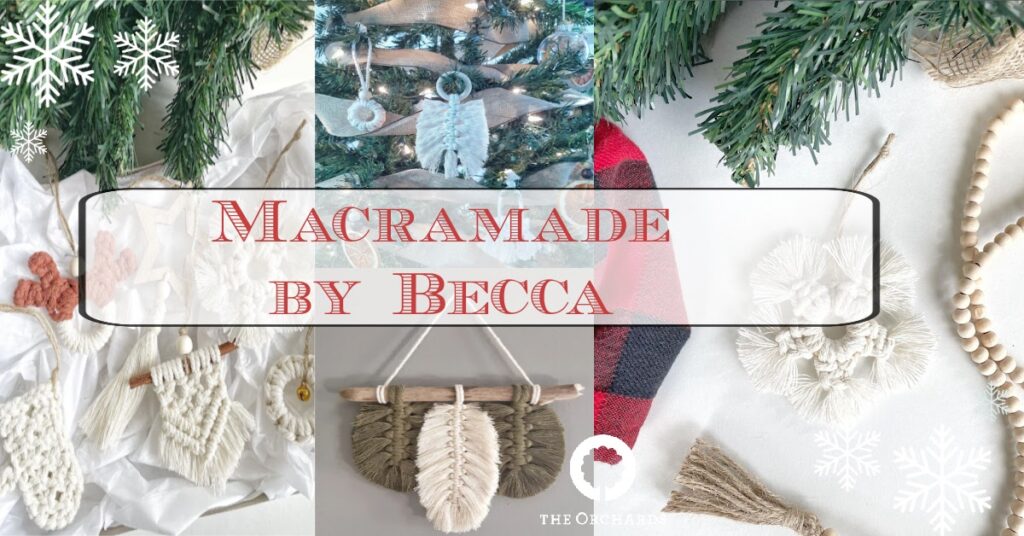 I am a stay-at-home mom who creates hand-crafted macrame home decor items, baby products, and keychains using 100% recycled cotton cord.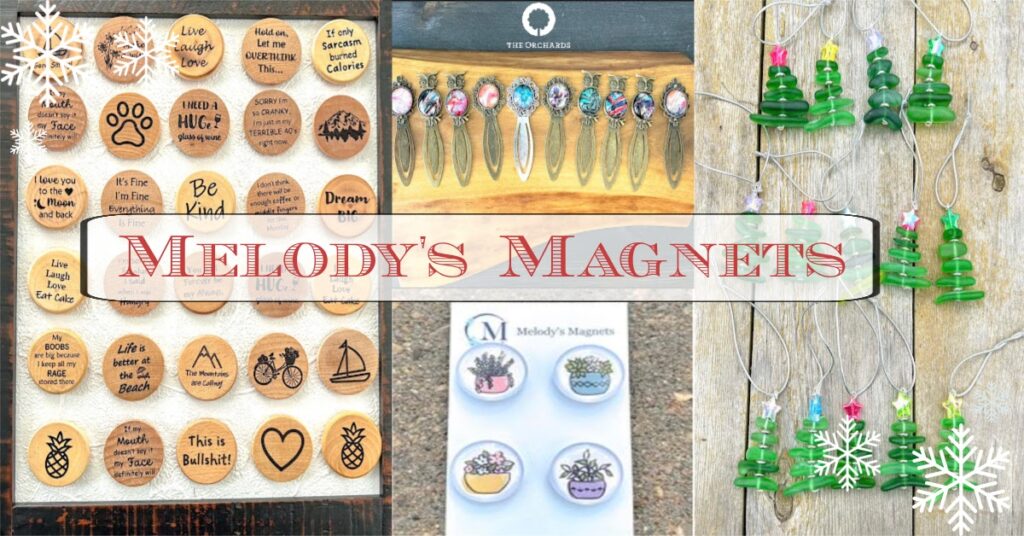 I make a variety of fun and unique magnets, one-of-a-kind tumbled glass jewelry, bookmarks, and more.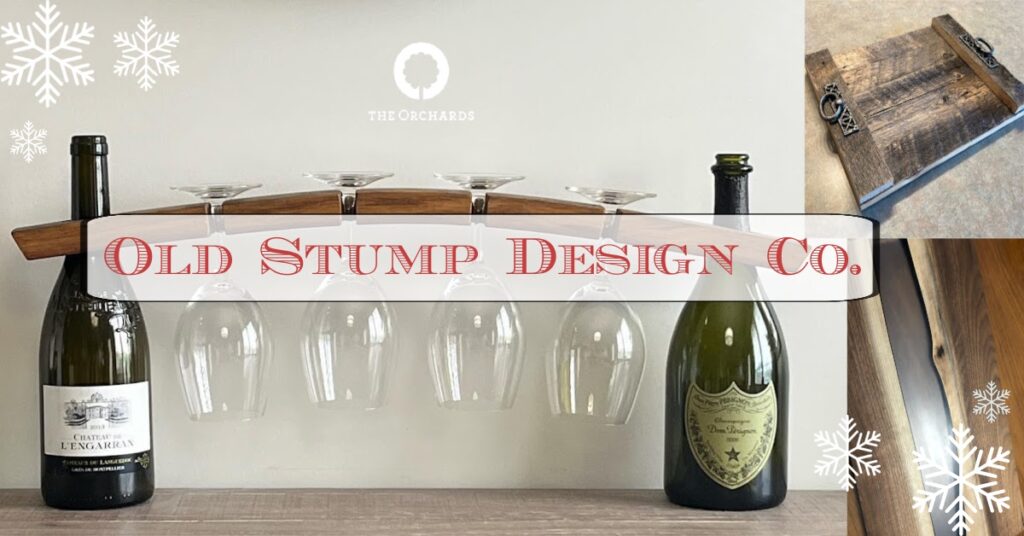 We are makers of wood stuff. Artisanal lumberjacks if you will. Upcycled wood, recycled wood, occasional new wood. We make signs and home décor pieces.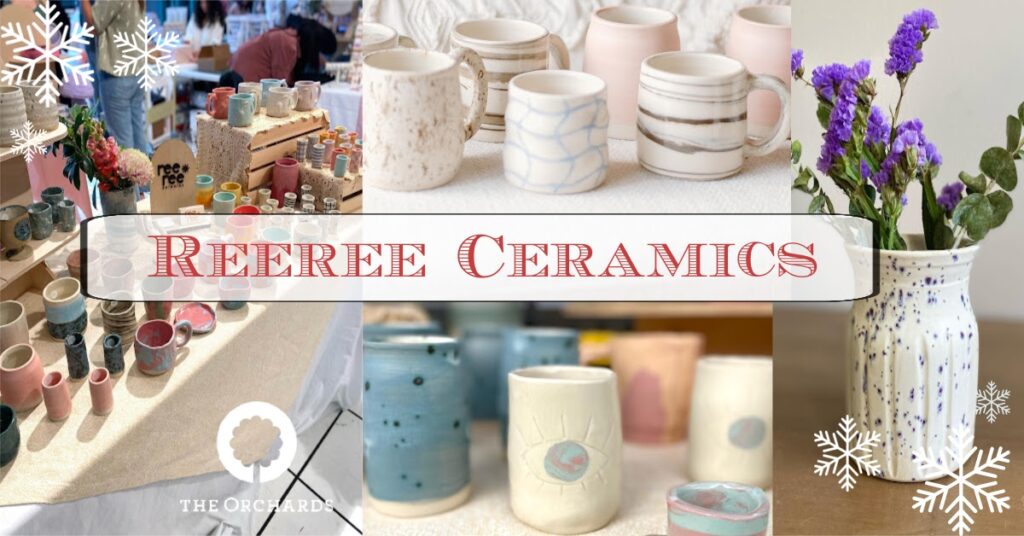 Reeree ceramics is run by Reeann (aka reeree) who makes colorful, fun and functional pottery which you can cherish in your homes forever!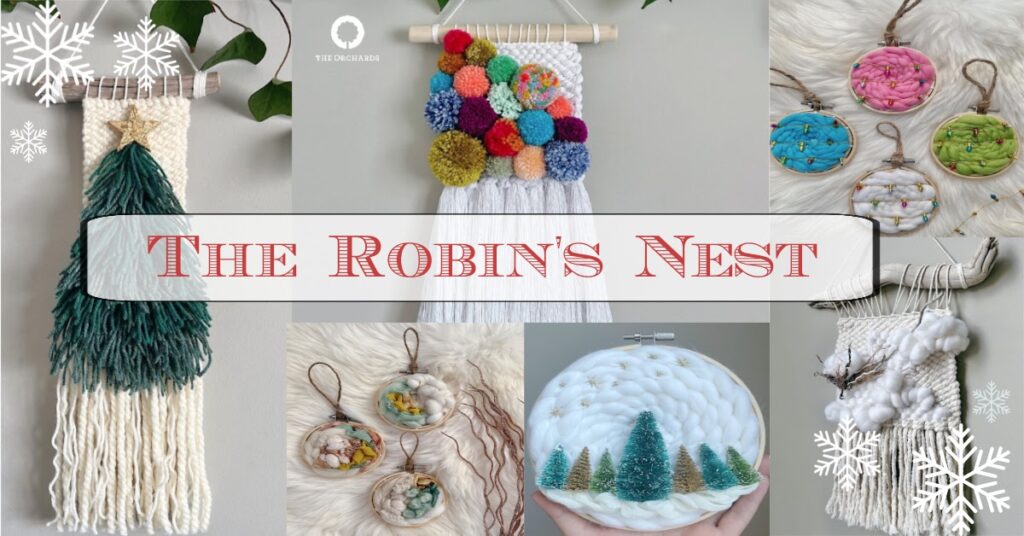 The Robin's Nest specializes in abstract and modern tapestry weaving, round weaving, and fiber art, including woven wall hangings and hand-spun art yarn.
In short, I love making beautiful things for your homes, offices, classrooms, nurseries, and any other space you have that may need some bright, fun, soft, and touchable wall art!
Everything I sell is handmade (by me!) in my studio, In Edmonton, using high-quality new, thrifted, up-cycled, and unconventional materials. I love giving preloved fibers new life, and also love working with sustainable and eco-friendly fiber retailers to import everything from unspun Italian merino wool to sari silk waste from India to hand-felted yarn, crafted by female artisans in Nepal.
When I need the perfect chunky and textured yarn for one of my pieces, I'll spin it myself, using a vintage wooden drop spindle; tearing apart and blending together fibers by hand.
At The Robin's Nest, I've adapted traditional tapestry weaving tools and techniques to make an old art form new again.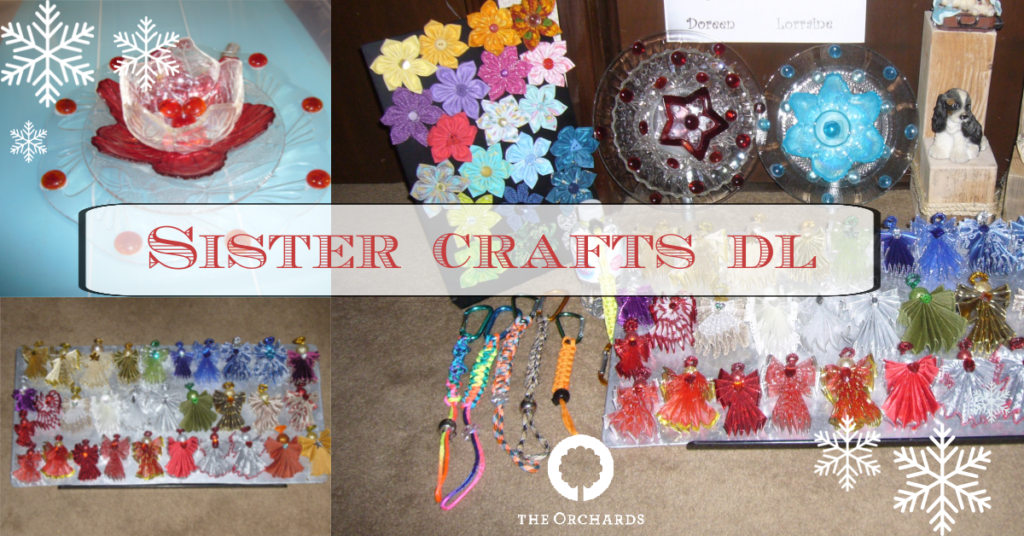 My sister Lorraine and I, Doreen started making flowers out of dishes, bowls, candle holders, etc. that nobody wants. We give them a new life as a beautiful garden accessory in our sunny Alberta. We also create wonderful solar light displays, using old posts and neglected figurines to brighten up your doorstep, patios, etc.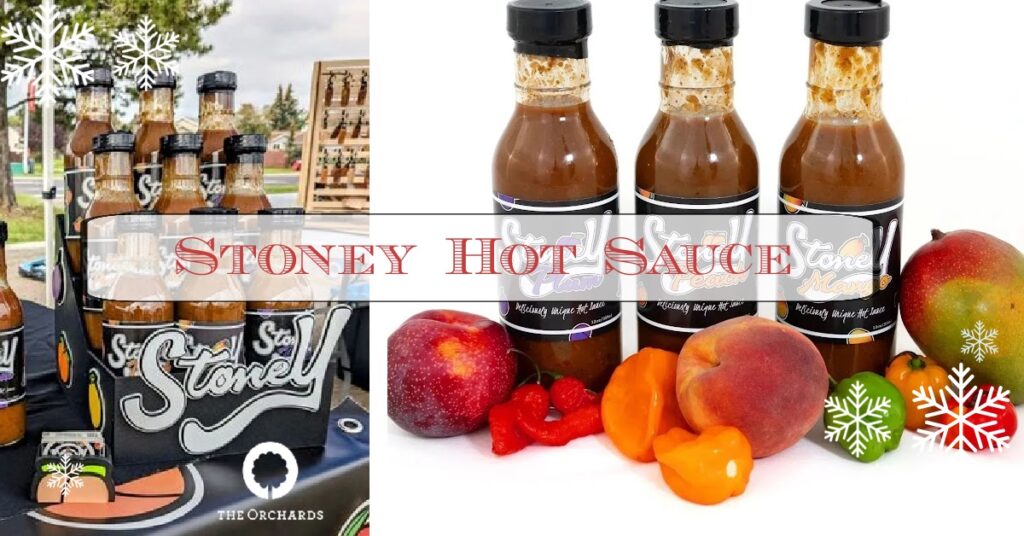 For those who love the deliciously fruity flavor, spicy kick, and the thrill of adventure… good news. You no longer have to choose. Stoney Hot Sauce is your favorite new sauce that you have yet to try. Born out of In Edmonton Alberta, we combine deliciously sweet stone fruit with a variety of tasty, spicy flavors to create something truly unique that will knock your designer socks off.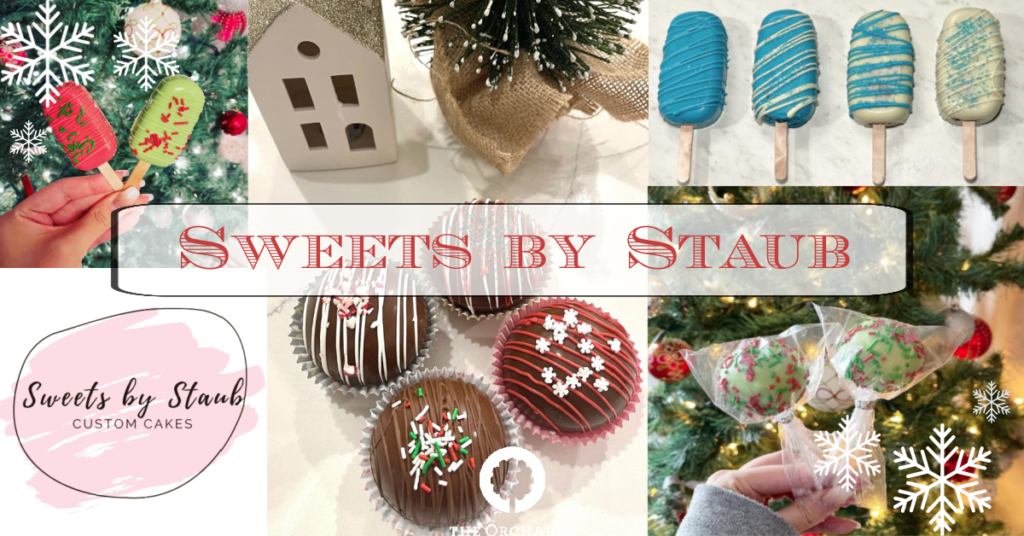 Sweets by Staub is a local business offering custom cakes, cakepops, and cakesicles.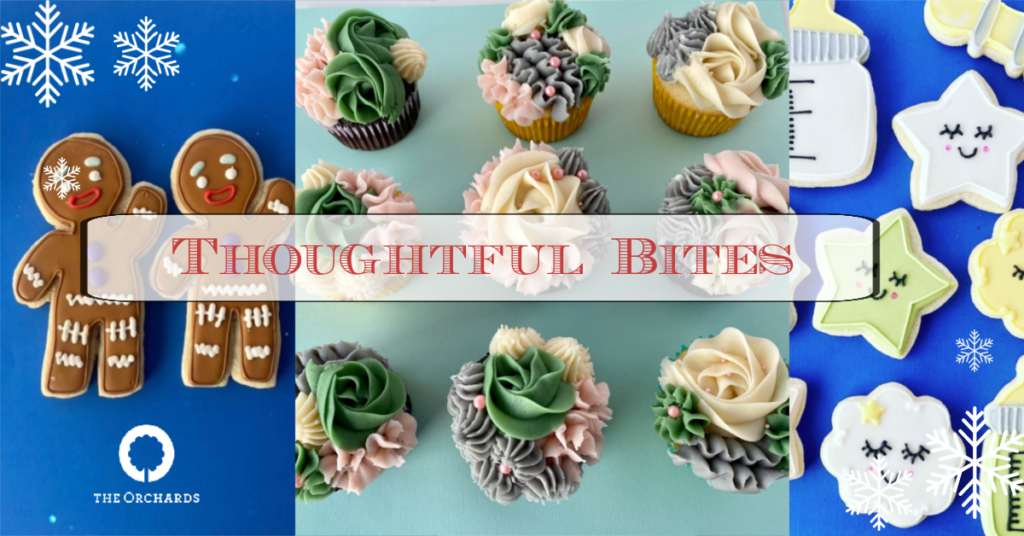 Thoughtful bites is a local home based business offering delicious
sugar cookies with options to decorate your own cookies and build your
own sugar cookie house. Also available are amazing vanilla or
chocolate cupcakes.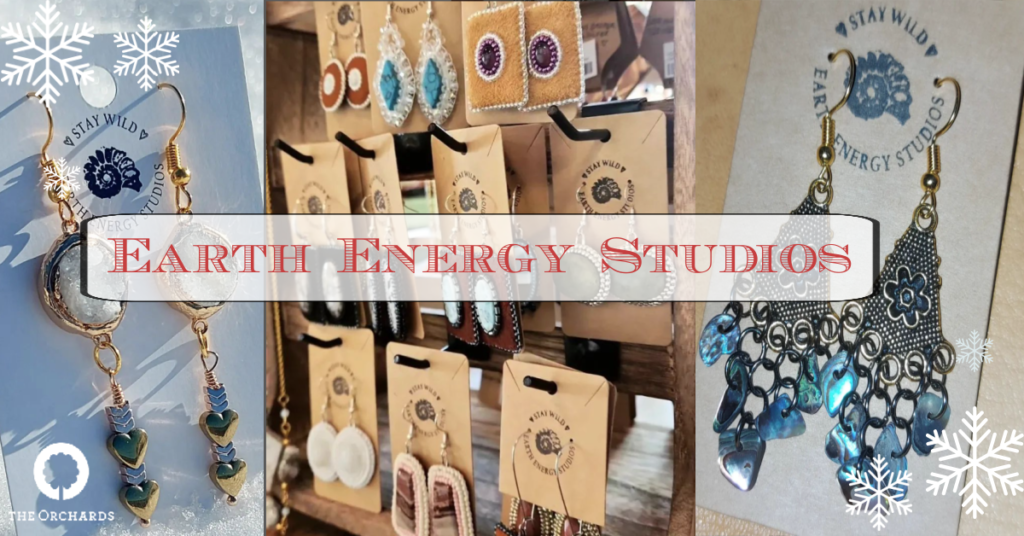 Handmade beaded gemstone leather back jewelry as well as some traditional
metal, gemstone, and crystal pieces. Jewelry that promotes health and
well-being with the astounding effects of gemstones and crystals. 1$ to
animal charities for every piece sold, made with love.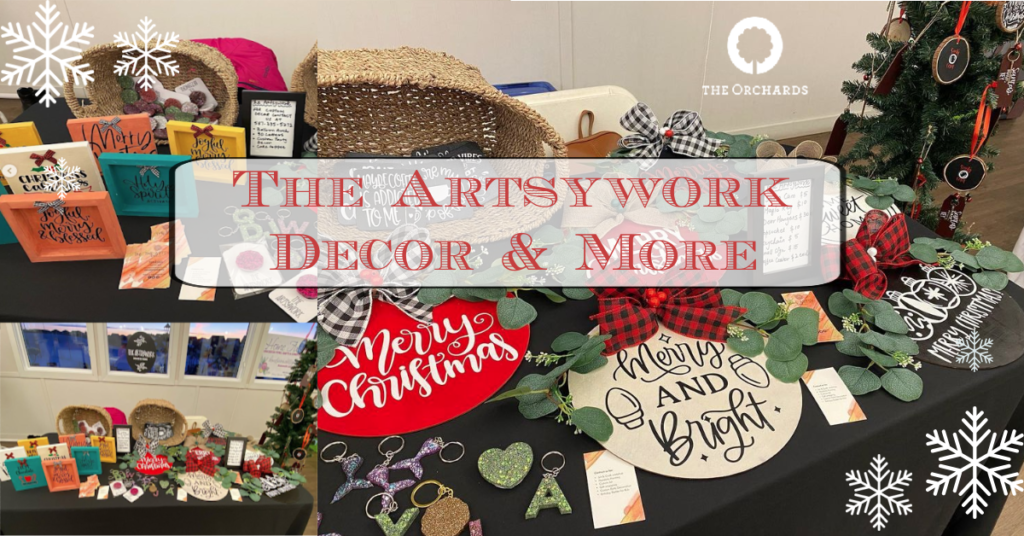 Wooden Christmas tree ornaments, resin craft items – coasters
keychains, door hangers.